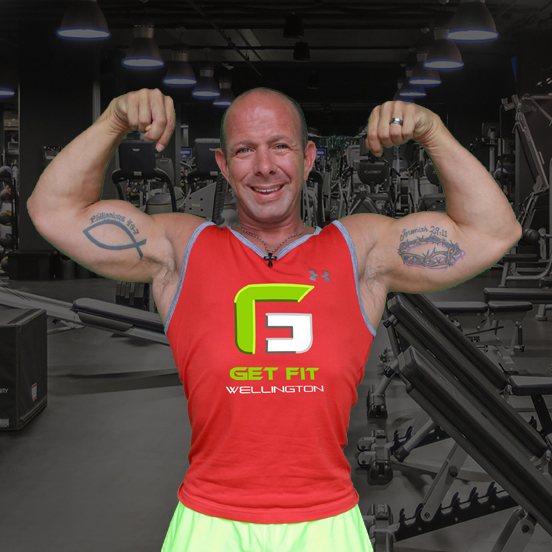 Chris Adair (Co-Owner/Personal Trainer)
Personal
Hi, I'm Chris, and I am passionate about personal training and helping people achieve their fitness goals.  I have two children Cassandra 19 and Christopher Jr. 16.  I was born in Michigan but spent time in the Philly area and around San Antonio.  I was a three sport varsity athlete in high school and played lacrosse at Michigan State University where I studied pre-med.
Experience & Qualifications
My experience and expertise that I bring to the company is diverse, working as a personal trainer for over 22 years,  a manager, personal training business owner and former gym owner.
I began personal training full time in 1996 for Bally Total Fitness.  During my employment with the company, I was the #1 Trainer in the country 16 out of 19 months.   I earned the distinguished honor of 1997 Bally Total Fitness National Personal Trainer of the Year.  Afterwhich, I started my own company, Body Design, who outsourced personal trainers to four South Florida health clubs.  The following year, the number of clubs increased to nine, with over 75 trainers.  Body Design had sales of over $1m and $1.5m, during the first two years.  After selling the company, I started Results Fitness Studios with a partner in 2003.
My combined experience includes one on one and group personal training, sales, management, marketing & advertising, networking, social media, employee training and CEO functions.  I have taken gyms from concept to completion with involvement in every area.
As a personal trainer, I am considered top in my field.  I take a results oriented approach and that is my number one focus when working with someone, therefore the training protocol and nutritional plan is specific to the individuals goals.  I test and measure clients when they begin and regularly during the program.  I am certified by the American Council on Exercise (A.C.E.), International Sports Sciences Association (I.S.S.A), & The Fitness Institute International in both Exercise Science and also as a Strength & Conditioning Specialist.  I have an accreditation in personal nutrition and a functional training certification from The Institute of Human Performance.  Within the last year, I have added to my education by getting my Level 1 CrossFit certification.
Click The Link For A 3-Day Pass & FREE Personal Training Session
https://getfitwellington.com/guest-sign-up-getfit-crossfitwellington-3-day.html